About the conference
Interact London is a design conference where the best minds from UX, design, Ai, data and more share their ideas with digital leaders from around the world.
This year, the conference takes place at the Museum of London on October 12th (in their conference facilities at 150 London Wall), alongside the Interact London workshop on October 11th, which will be in the Wren Suite at the iconic St Paul's cathedral.
The central theme of 'Designing Tomorrow' will explore the future of design with talks showcasing what's at the cutting edge of our discipline and how good design can have a positive impact on the world we live in.
Interact London is brought to you by Nomensa.
Why attend
We only invite the most compelling speakers to talk at Interact.
They come from companies as diverse as Net-a-Porter, Aardman, and Monzo, to pose the bigger questions like – Can design change the world? As well as addressing the strategy, and business-sense of projects – like designing at scale, across multiple countries and teams.
But it's not just about ground-breaking talks. It's also a brilliant opportunity to take a day out of the office and network with the top brands, agencies and suppliers who attend. And the Interact drinks reception is the perfect place to do just that.
Dan Klyn once said: "the last time somebody invented a conference as good as Interact it was called TED."
Like TED, we believe ideas can change the world.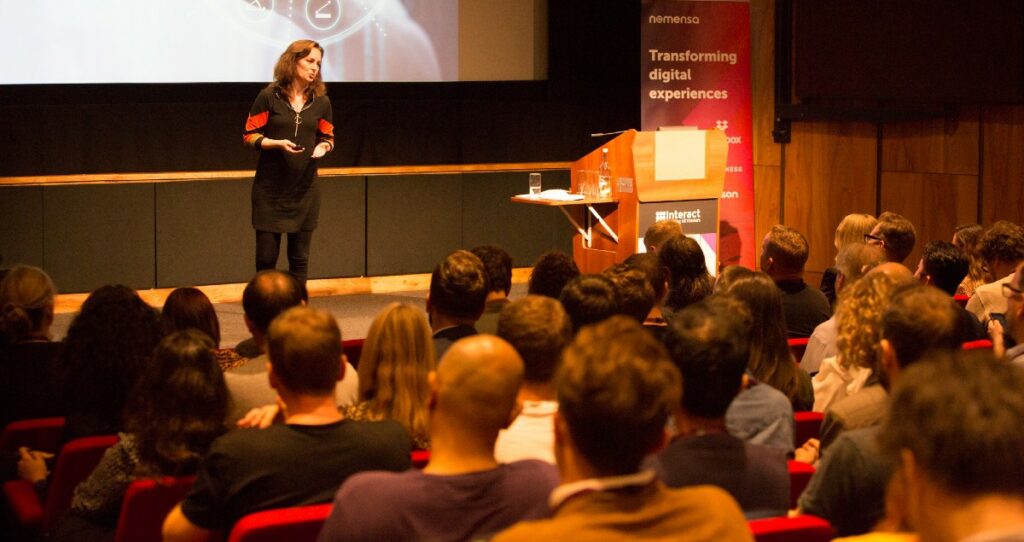 ---
Our sponsors and media partners